Make the most of your time on the island by letting us arrange some additional adventures. Island life is easy to get used to, so why not stay a week, or even longer. Combine your freediving with Yoga, Surfing or Scuba Diving, and really get the most out of your time. Travel packages can be added on to each, and include roundtrip transfer to and from Nusa Lembongan.
Traveler All-Inclusive
Add on to any product we offer
Nusa Lembongan is a 25 minute fast-boat journey from mainland Bali, with the majority of the boat services leaving from Sanur. During high season boats can be quite busy, so it is recommended to book in advance. Let us take care of your transportation with this package. Accommodation options with us are limited, so please book in advance if you want to stay with us. Included in this package is Dorm style accommodation in either a 4 bed or a 10 bed dormitory, based on availability.
Whether you are going to here a few days, or for the rest of your life- we have some yoga add-ons just for you. We are proud to partner up with our neighbor Serenity Yoga to offer our freedivers a chance to relax and unwind out of the water with some tranquil yoga classes. Click here to see schedule, classes and location.
SCUBA Diving & Freediving Packages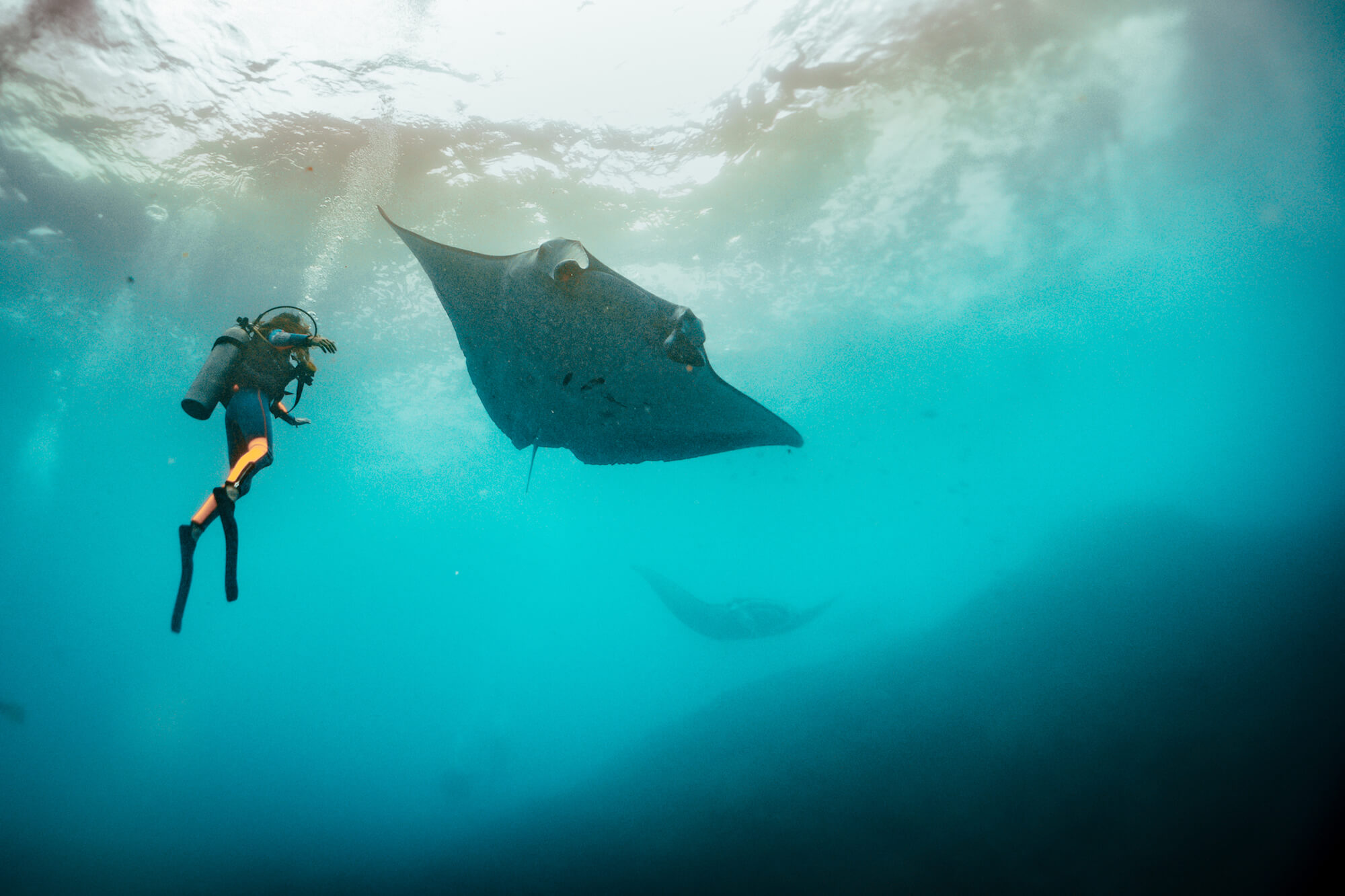 Certified SCUBA Diver wanting to go for a couple of dives AND learn to Freedive? Want to become a true mer-person and get certified in both? We have the package for you, as well as many more possibilities not listed. Here at Blue Corner we have it all, and would love to put together a package that suits you. Listed are just a few of our package products, but get in touch for some tailor made packaged just for you.